Although the journey has many difficulties and challenges, Lien Phong always knows how to use pressure as a driving force to grow stronger.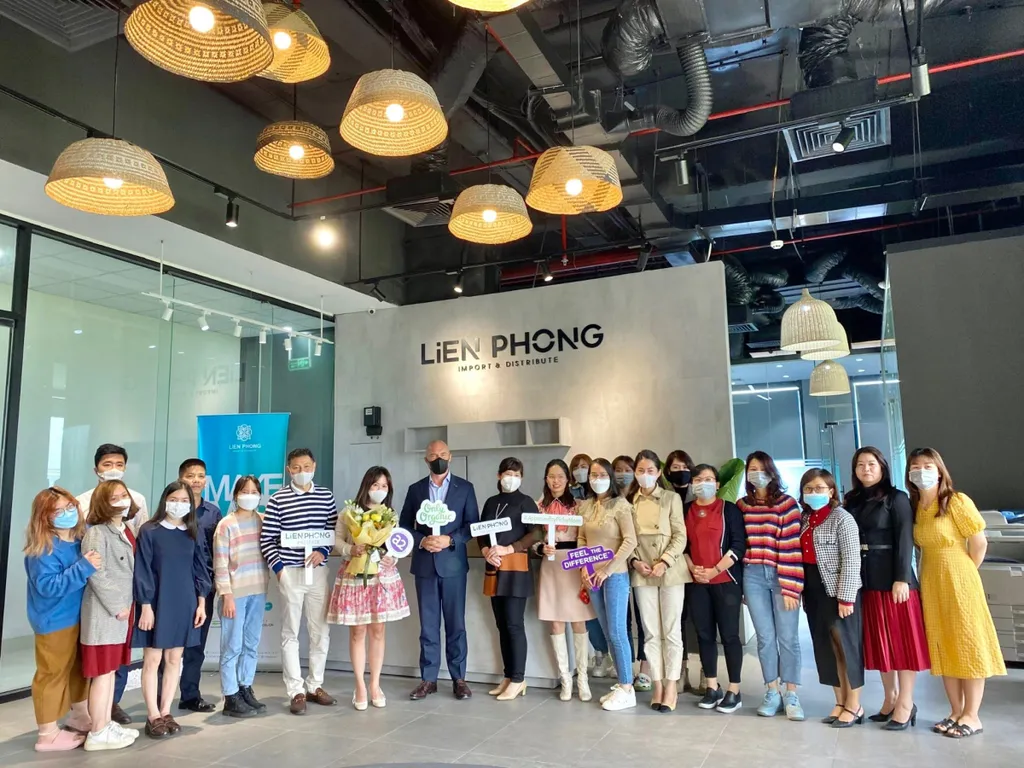 Joseph Barton Nelson, Consul-General, Viet Nam at New Zealand Trade and Enterprise, visits Lien Phong's office in the capital. Photo by Lien Phong
Established in 2015, within four years, Lien Phong became the representative, importer and exclusive distributor of Blackmores - the number 1 Australian healthcare brand in Viet Nam.
From September 2019 to August 2020, Lien Phong continued to have a successful cooperation relationship with a series of leading dairy and health care brands from all continents around the world, such as a2 Milk, Only Organic, Oli6, Australian Dairies and Ella's Kitchen, exclusively importing and distribute the products to the Vietnamese market.
Products and brands brought into the country by Lien Phong are also sold on multi-channels, from mother & baby supermarket chains such as Concung and Bibomart to large supermarket chains such as Aeon Mall and Annam Gourmet or Mall stores on e-commerce sites. Most products are distributed and presented nationwide to thousands of agents and retail points.
Lien Phong is constantly improving the quality of customer care, focusing on developing and exploiting consumer needs, affirming its reputation, gaining the trust of partners and expanding into new markets. The company is attracting more and more domestic and foreign investors and partners.
Although Lien Phong has a solid position in the FMCG industry, the enterprise does not limit its scope to only the import and distribution industry.
With a systematic strategy and a sustainable operating system, in the future, Lien Phong aims to build and develop into a multi-industry manufacturing enterprise, first of all having an active supply to serve domestic consumption so it can exploit new markets, export products to foreign markets, and help the country grow further in the international FMCG industry.